Deadline: 19/7/2022
Chuỗi Bài Giảng Online Miễn Phí Nâng Cao Kỹ Năng Nghe & Từ Vựng Tiếng Anh Từ Đại Sứ Quán Hoa Kỳ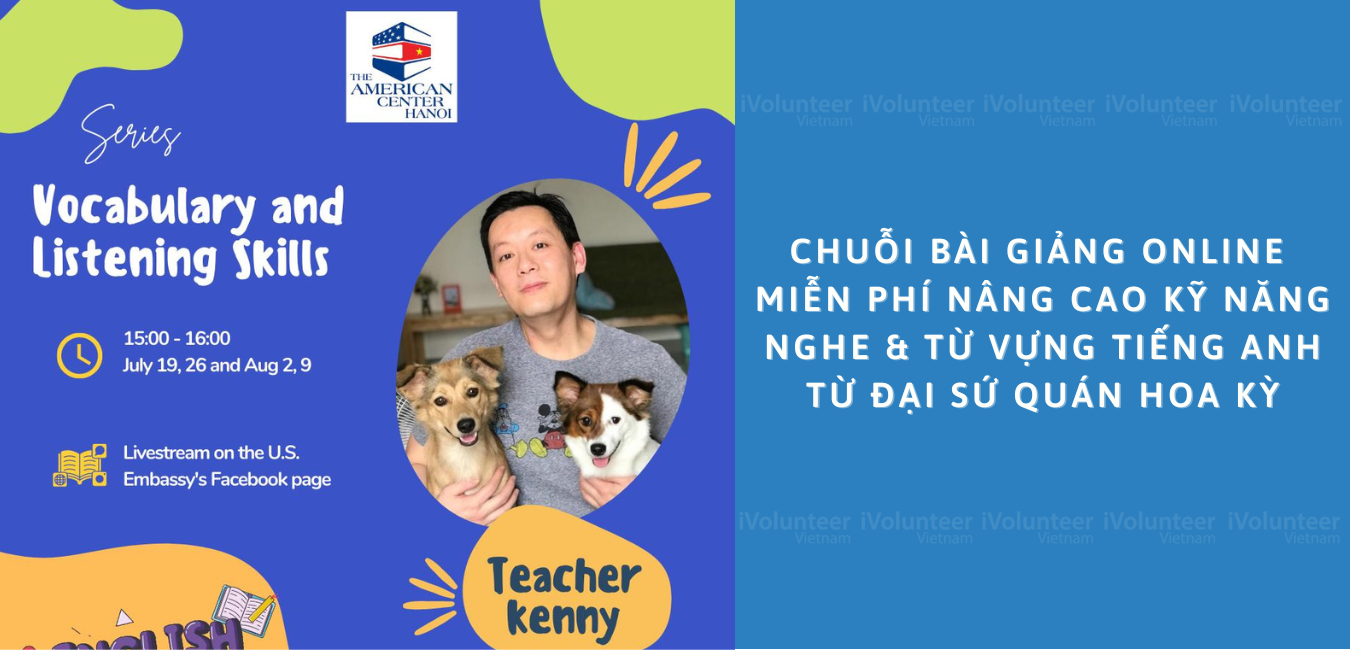 [English caption below]
Chuỗi từ vựng và kỹ năng nghe tiếng Anh 
Xây dựng vốn từ vựng và cải thiện kỹ năng nghe giúp bạn tăng cường kiến ​​thức và hiểu biết về tiếng Anh, để bạn có thể hoàn thành tốt việc học, tiến bộ trong công việc và tự tin giao tiếp bằng tiếng Anh trong các tình huống khác nhau.😊
Tham gia cùng chúng tôi trong loạt bài này để tìm hiểu về các cụm từ, từ vựng và tiếng lóng thú vị cũng như luyện nghe các chủ đề như: Đi đến sân bay, gọi đồ ăn/thức uống , sử dụng tiền và chỉ đường 
Thời gian và ngày: 15:00 – 16:00 các ngày thứ 3 19, 26/7 và 2/9/9

Loạt bài sẽ được phát trực tiếp trên trang Facebook của Đại sứ quán Hoa Kỳ (https://www.facebook.com/usembassyhanoi) 

Giáo viên/ Người hướng dẫn: Mr. Kenny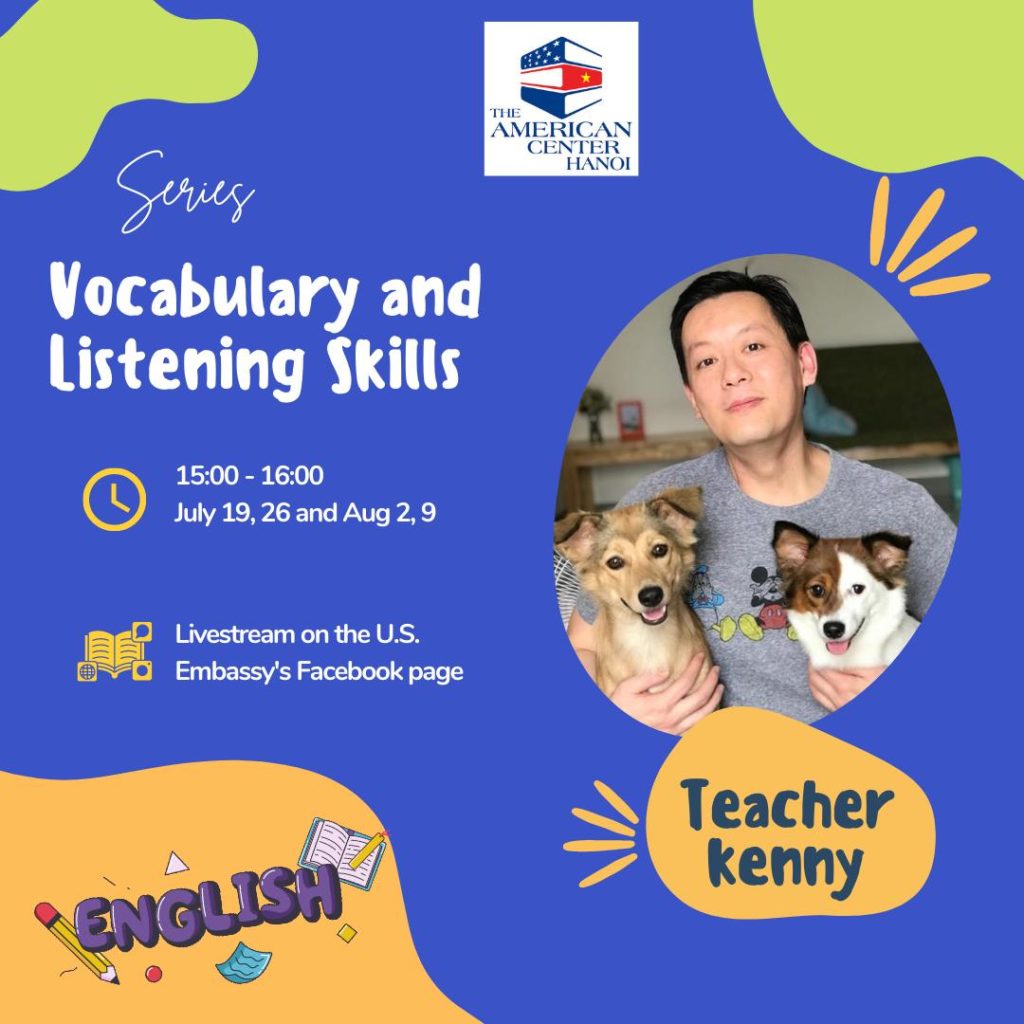 ——————————————
English vocabulary and listening skills series
Building your vocabulary and improving your listening skills helps you accelerate your knowledge and understanding of English, so that you can do well in your studies, get ahead at work, and confidently communicate in English in different situations.
Join us in this series to learn about phrases, vocab words, and interesting slangs, and to practice listening to topics such as: Going to the airport , ordering foods/drinks, using money, and showing direction 
Time and date: 15:00 – 16:00 on the Tuesdays of July 19, 26 and Aug 2, 9
The series will be live streamed on the U.S. Embassy's Facebook page (https://www.facebook.com/usembassyhanoi)
Teacher: Mr. Kenny
Các khóa học iVolunteer chia sẻ bao gồm 2 hình thức: miễn phí và trả phí. Các nền tảng cung cấp khóa học có thể thay đổi thành miễn phí - trả phí bất cứ lúc nào mà không cần báo trước. Để biết thêm chi tiết, bạn vui lòng truy cập tại link đính kèm trong bài đăng. Cảm ơn các bạn đã quan tâm!
Shortlink: https://ivolunteervietnam.com?p=103705
Trong quá trình tổng hợp và chia sẻ thông tin, các tình nguyện viên/ cộng tác viên/ thành viên rất khó tránh khỏi thiếu sót. Rất mong được độc giả cảm thông và góp ý tích cực để giúp iVolunteer Vietnam ngày một hoàn thiện & phát triển.
---